The annual Atlanta Geological Society BBQ social was held on Tuesday, June 27, 2023, with 57 attendees.  Members, family, and friends enjoyed adelicious dinner from Shane's BBQ, followed by door prize give ways, and a big screen movie on Fungi.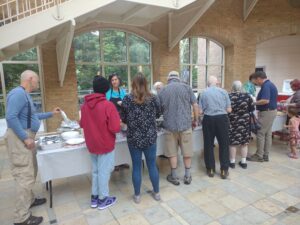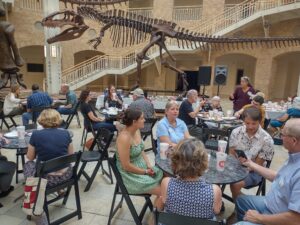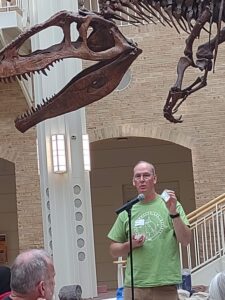 AGS T-shirts and apparel were distributed at the meeting. If you didn't pick up your item, it will be available at the next meeting in August. If you would like to make arrangements to pick up your item, contact John Clarke: [email protected]. There are a limited number of T-shirts available for purchase at $17 each. These will be available at monthly meetings for purchase.
The AGS greatly appreciates the support of our sponsors for the event–Ben Black of GeoLogic and an anonymous donor. Special thanks to John Salvino for organizing the event and for the volunteers who made it all work.