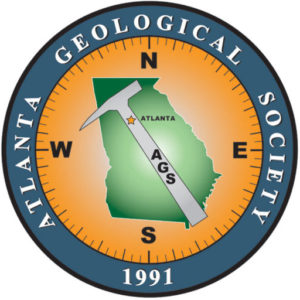 September Atlanta Geological Society Meeting
Join us Tuesday, September 24, 2019 at the Fernbank Museum of Natural History, 760 Clifton Road NE, Atlanta GA. The social starts at 6:30 pm and the meeting starts at 7:00 p.m.
This month our presentation is "Deep Soil Core Monoliths: Artifacts of Soil Development" presented by Dr. Steve Fitzpatrick.
PG Candidate Workshop
Saturday September 14, 2019 
Please join us for a Saturday morning of mineralogy. Marian is an assistant professor of geology in the Geosciences Department at the University of West Georgia. She earned her B.S. in geology at the State University of New York in New Paltz and her Ph.D. in geology at the University of Idaho, where she specialized in mineralogy. Her research there involved characterizing commercial talc products and ores: a project motivated by recent talc-asbestos litigation. She currently teaches Physical Geology, Mineralogy and Crystallography, and a seminar titled: How geology shapes society. She has a continued interest in characterizing and sourcing minerals and enjoys learning about issues between minerals, human health, and litigation. She is currently pursuing research characterizing and understanding the history of rocks local to the West Georgia area.
The classes are open to all, membership in the AGS is not required. Please consider joining, the AGS is the most active geologic organization in the Southeast. An application is available at: http://atlantageologicalsociety.org/wp-content/uploads/ 2018/01/2018_ags_membership_form.pdf
Two hours of professional development credit are available for attendees.
Thanks,
Atlanta Geological Society
Professional Registration/Career Development Committee Ken Simonton, P.G.
kws876@gmail.com
Ginny Mauldin-Kinney
ginny.mauldin@gmail.com