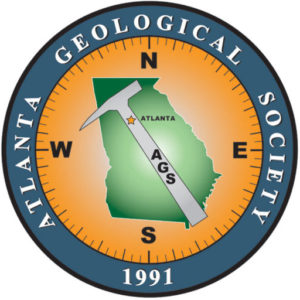 Join us Tuesday, January 28th, 2020 at the Fernbank Museum of Natural History, 760 Clifton Road NE, Atlanta GA.
The dinner starts at 6:30 pm and the meeting starts at 7:00 p.m.
This month out presentation is
"A 1,200-yr Pollen Record of Environmental Changes in the Northern Gulf of Mexico" presented by Dr. Larry Kiage
PG Candidate Workshop
Saturday January 25, 2020
Speaker: Jim Kennedy, PhD, PG
Subject: GEOHYDRO & CONTAMINATE TRANSPORT plus ENGINEERING GEOLOGY
The classes are open to all, membership in the AGS is not required. Please consider joining, the AGS is the most active geologic organization in the Southeast. An application is available here.
Two hours of professional development credit are available for attendees.
Thanks,
Atlanta Geological Society
Professional Registration/Career Development Committee Ken Simonton, P.G.
kws876@gmail.com
Ginny Mauldin-Kinney
ginny.mauldin@gmail.com