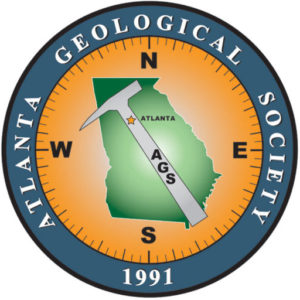 Join AGS for the Annual BBQ and Movie!
Greetings! It is June and time for the annual AGS BBQ and Movie held in the Fernbank Café located on the ground floor. The meeting will kick-off about 6:30 p.m. on this Tuesday, June 25th. Part of the evening's activities will be a mini-symposium with 6 technical posters on display with the authors. The posters are listed below. We will have our usual door prize give-away, so remember to pick up your ticket when you check-in. And if you have something to contribute as a door prize, please bring it along.
Attendance is included with your membership, but we often get a number of folks paying their dues on the spot.  We worry about having an adequate head count, so if you've paid and have RSVP'd to John Salvino, you're good. If you plan to pay at the door, please email John at johnsalvino619@gmail.com so he can include you in the head count.
When we are all done downstairs, we will make our way up to the Rankin Smith Giant Screen/IMAX theater where we will see the evening's movie; Great Bear Rainforest, in 3D. https://fernbankmuseum.org/explore/giant-screen-theatre/great-bear-rainforest-3d/
Please check our website for any updates, http://atlantageologialsociety.org  .
See you Tuesday!
Ben Bentkowski
AGS President
POSTERS ON DISPLAY
Cam Muskelly; Time Scavengers: Social Media Outlets Allow Effective Communication of Geoscience Education
Melinda Chapman (invited); Characterization of Productive Wells in Fractured Crystalline-Bedrock Aquifers
Steven Stokowski, Wolfe, B. J., Abdkahar, A., and Garrett, K.; Effect of Aggregate Moisture Content on the Petrographic Character of Cement Paste in Concrete
Debbie Gordon and Richard Young; Groundwater Conditions in Georgia, an Interactive Website
Bob Jarrett; Olduvai Gorge Mineral/Climate Analysis
Steven Stokowski; Locating Groundwater Conduits in Karst Using Ground Magnetic and Acoustic Emission Surveys